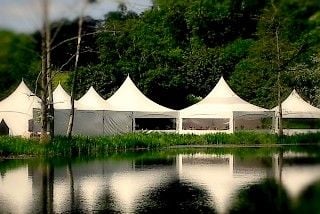 If you're looking for a venue which is not limited by exisiting buldings, decor, catering constraints or surcharges, not only can we tailor our marquee combinations to suit your taste but we can provide a beautiful venue where your imagination can run wild.
We are proud to be partnered with an English Vineyard, that offers a secluded, private lakeside site in a natural setting next to the Thames river.
Please contact us to check availability.